TRENDING NOW
Get Visible Results Naturally in Just 4 Minutes
New Eye Serum that Visibly Reduces Eye Bags in Only 4 Minutes is Going Viral!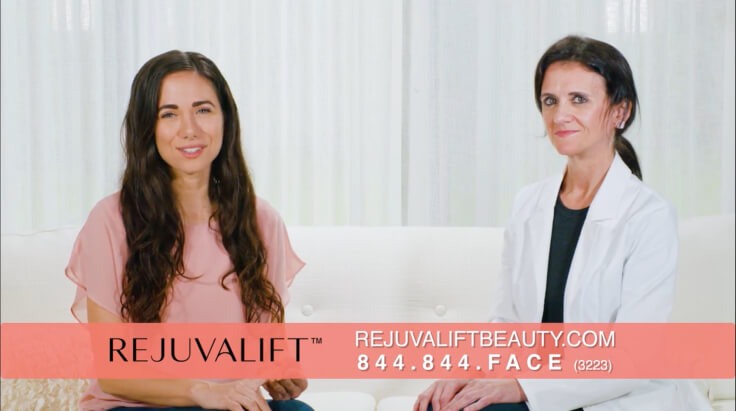 Sunday, December 03, 2023 - (Los Angeles, Ca) -- FOR IMMEDIATE RELEASE
Cosmetic surgery has been around for a long time. It's crazy expensive. And the results are often disappointing, if not disastrous.
We've all seen the celebrity horror stories and even have friends with terrible results.
Not good.
Then 20 years ago temporary, non-surgical injectables came on the anti-aging scene.
Botox & fillers became all the rage.
"
"Former Director of R&D at Estee Lauder, Dr. Marta Pazos, now Cosmetic Chemist at Rejuvalift®, Launches New Eye Cream that ERASES Eye Bags in Only 4 Minutes!"
But almost nobody knew the long-term effects of these treatments, and they STILL don't.
The awful truth is, they often accelerate the signs of aging.
In spite of this, more than 13 million people are getting cosmetic "work" done each year.
So what is a woman who takes her appearance seriously and wants some anti-aging help, but without invasive or dangerous procedures, to do?
Rejuvalift® is going viral and for good reason, it actually works!
#facebook #Instagram #tiktok
Enter Rejuvalift®. This amazing serum gives REAL results that you can see in just 4 minutes--without painful procedures, dangerous chemicals, or surgery. It's been called, "A Facelift in Your Pocket."
The testimonials for Rejuvalift® have shown that women who use this cream, packed with natural ingredients like Acetyl Hexapeptide-8, and tightening clays, were able to drastically reduce the signs of aging.
Dr. Marta has used her vast knowledge & experience to develop a new eye serum for Rejuvalift® Beauty that erases eye bags in 4 minutes, and lasts all day, revolutionizing the anti-aging industry. No more expensive trips to the doctor's office, no more habit forming procedures, and no more downtime. Save money and time by using Rejuvalift® 4-minute serum.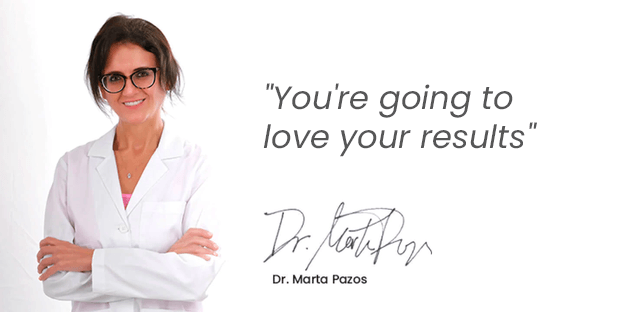 A native of Spain, Dr. Marta received her PhD in polymer chemistry as a Fulbright scholar from the University of Akron. From a very early age, she discovered her passion for skincare when she saw how she could apply her beloved chemistry to taking care of the acne she, as many others, developed during puberty. "I have always been fascinated by how science, when applied in the right way, can solve so many problems. As a vain teenager, I started performing all kinds of tests on my pimples and excess oil. The results were mixed but the knowledge I gained was just incredible". After more than a decade working on different brands and projects in big corporations, Dr. Marta realized that the revolution is initiated in startups, where there is no limit to creativity and the speed to market may enable us to initiate the change.
Conclusion:
This incredible cream can also be used to treat smiling lines (AKA crow's feet), concentration (i.e. forehead & "11") lines, and kissing (or lip) lines, with visible, lasting results in only 4 minutes.
ALL WITHOUT surgery, dangerous chemicals that can cause adverse reactions, or other painful procedures like injectables. We call this amazing product: Rejuvalift®.

(SUPPLIES RUN OUT DAILY - CLAIM YOURS NOW BEFORE THEY'RE ALL GONE)
Update: Supplies Still Available As Of: Sunday, December 03, 2023
Step 1:
Get Started Today for Only $19.99 + FREE SHIPPING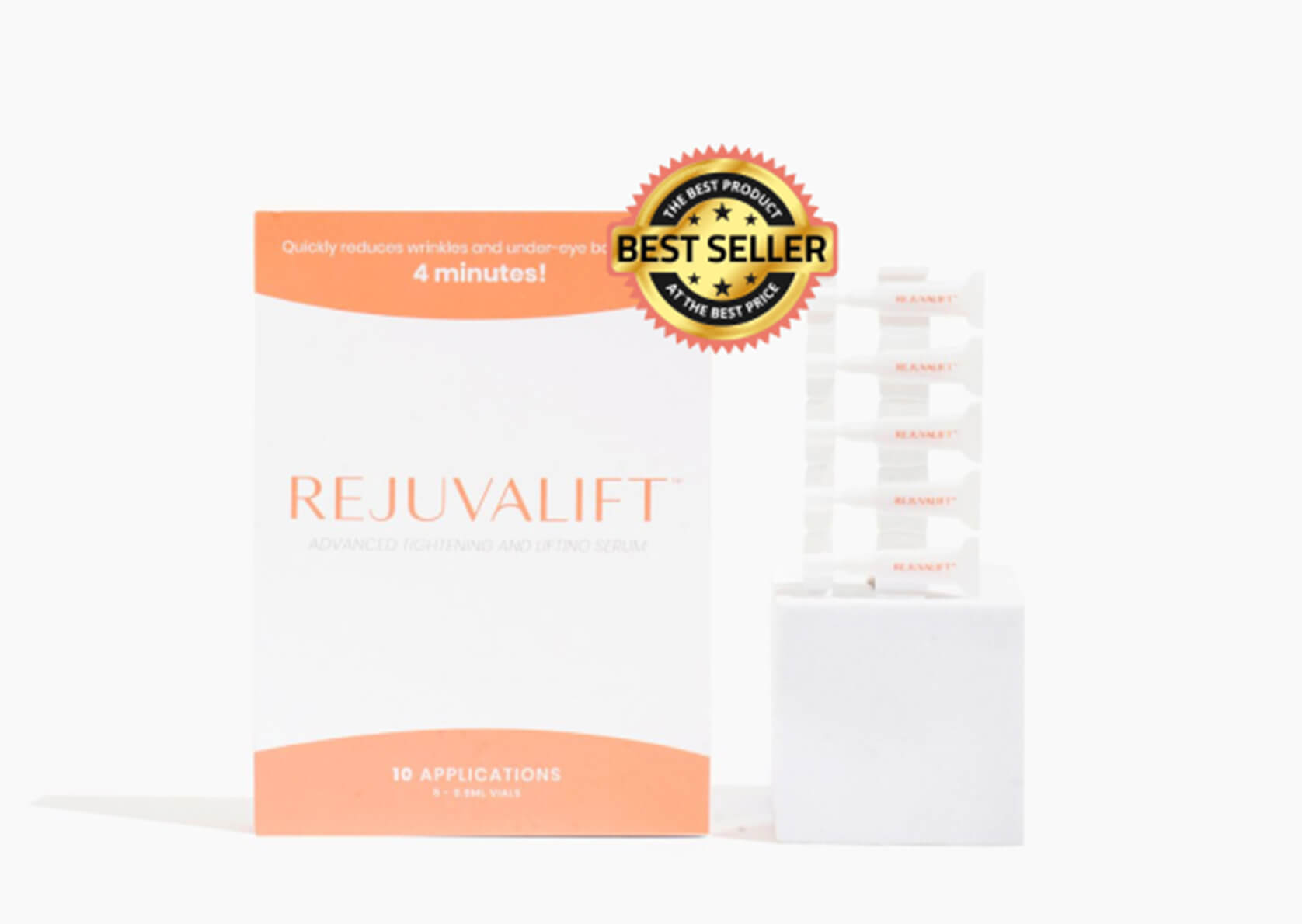 Take advantage of our exclusive link and get 33% OFF Every Month for Life!
Readers Results
BEFORE
4 MIN AFTER APPLICATION
"I love the Rejuvalift! I've been using the product for years and I'm a believer. The results speak for themselves and I'm happy in my own skin."
— Francine, Florida
Special Offer
Step 1:
Get Started Today for Only $19.99 + FREE SHIPPING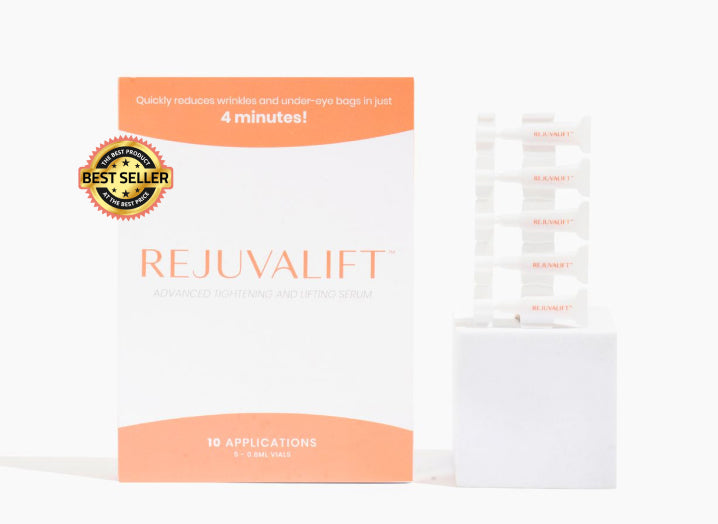 Supplies Still Available as of:
Sunday, December 03, 2023
CLAIM OFFER NOW
Take advantage of our exclusive link and get 33% OFF Every Month for Life!
BEFORE
4 MIN AFTER APPLICATION
"Rejuvalift is my absolute favorite and my go-to gift for all of my girlfriends. I wish I knew about this product before I had injections! I would have saved a heck of a lot of money!"
— Jane, California
BEFORE
4 MIN AFTER APPLICATION
"Rejuvalift is my new favorite product. I was skeptical at first, but this product does exactly what it says and instantly reduced my puffy eyebags and crowsfeet. I use it daily now.."
— Judi, Georgia